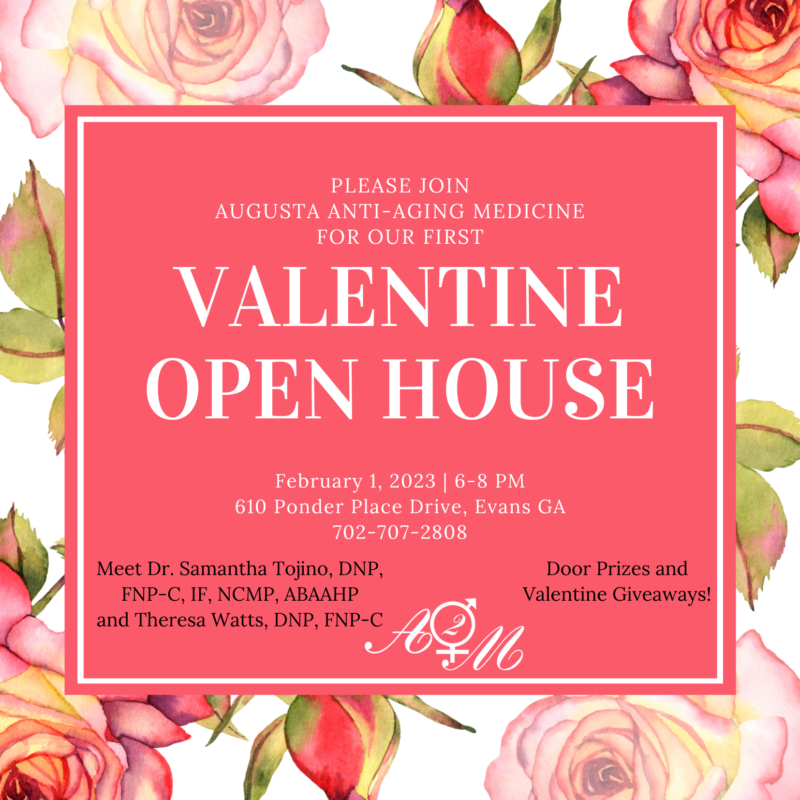 Augusta Anti-Aging Medicine is excited to announce our first
1st Annual Open House!
Wondering if there are solutions to help you through menopause?
Curious about body contouring or skin rejuvenation with micro-needling?
Afraid to ask what intravaginal remodeling is?
Just looking for a way to GET YOUR GROOVE BACK?
Bring your questions and curiosity
Meet Dr. Samantha, DNP and Dr. Teresa, DNP
Find out how we can support your health journey
It's been more than a year since we opened our doors at Augusta Anti-Aging Medicine. We're celebrating the numerous individuals we've had the opportunity to serve through menopausal, sexual, and pelvic health support, as well as other areas of slowing the aging process.
Come share the love with us!
Mark your calendars for, this Wednesday night, February 1st, 2023 from 6-8 pm.
Any packages for skin, body or pelvic remodeling treatments purchased the night of the Open House will receive a 25% discount with a deposit that night.
See you then!!