IV Infusion Therapy
Meyer's Cocktail Intravenous Vitamin
Replenisher
IV Fluids for Hydration
What is a Replenisher

Dehydrated? Battling a stomach bug or response to a virus? This is the perfect infusion for you. You will receive one bag (size based on your specific needs) of IV fluids.

Vitamins B1 and B7 help with maintaining healthy blood sugar levels. The B7 vitamin is an essential nutrient for insulin production, as it regulates the genes responsible for metabolism.

At the same time, vitamin B1 can be an important addition to the management of type 2 diabetes. B vitamin complex help your body digest and break down food when you're carb-loading. Vitamin B1 is necessary for breaking down simple carbs, while the B5 vitamin helps turn carbs into energy and break down fats.
B2 and B3 helps the body to break down complex carbs into bioavailable products. Low levels of vitamins B6 and B12 can result in an increase of homocysteine levels in the blood.

Homocysteine Definition

An amino acid that comes from meat. High amounts of this chemical can damage the walls of the blood vessels and result in the cholesterol build up. These two B vitamins can help strengthen the vessels and lower the risk of cardiovascular diseases.

Vitamin B3 can also help regulate healthy levels of cholesterol in the body. This vitamin is essential for boosting HDL cholesterol, which also lowers the amount of bad cholesterol in the body.
Energizer
Vitamin Blend for Energy
Feeling tired, sluggish, or drained? This infusion is comprised of a powerful punch of B and other vitamins that will help increase your natural energy and leave you feeling renewed. This can be used as a great pick-me-up over lunch or a quick after work boost.
Glow
---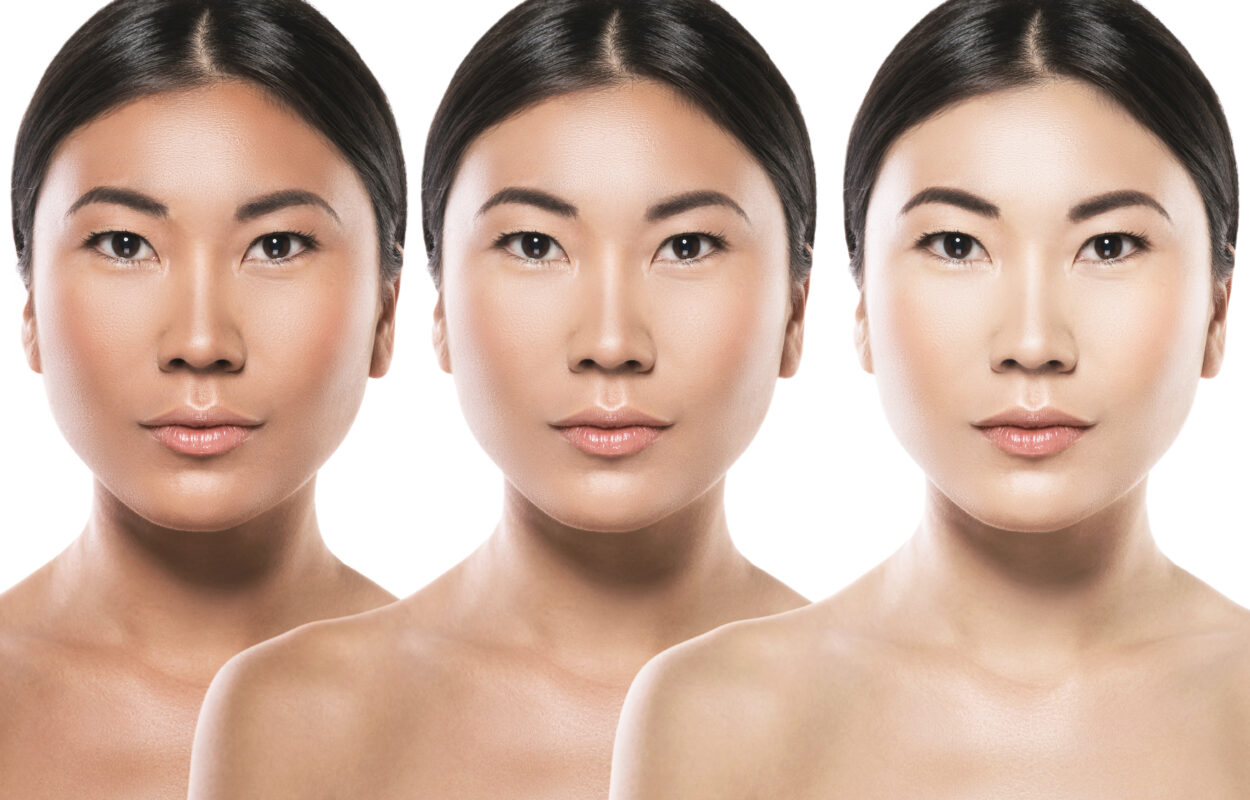 ---
Glutathione Skin Lightening
Beauty + Wellness
Beauty from the inside out! This infusion contains a high dose of glutathione and is packed with vitamins and minerals to hydrate your skin, strengthen your hair and nails, and slow the effects of aging.
Glutathione is a powerful antioxidant found in every cell in the body. It is made of three types of molecules known as amino acids. Amino acids combine in different patterns to make all of the proteins in the body. One unique thing about glutathione is that the body is able to make it in the liver, which is not true of most antioxidants.
Glutathione Benefits
Reduces oxidative stress
May improve psoriasis
Reduces cell damage in alcoholic and nonalcoholic fatty liver disease
Improves insulin resistance in older individuals
Increases mobility for people with peripheral artery disease
Reduces symptoms of Parkinson's disease
May help fight against autoimmune disease
May reduce oxidative damage in children with autism
May reduce the impact of uncontrolled diabetes
May reduce respiratory disease symptoms
Important Functions of Glutathione
making DNA–the building blocks of proteins and cells
supporting immune function
forming sperm cells
breaking down some free radicals
helping certain enzymes function
regenerating vitamin C and E
transporting mercury out of the brain
helping the liver and gallbladder deal with fats
assisting regular cell death (a process known as apoptosis)
Researchers have found links between low levels of glutathione and some diseases. It is possible to increase glutathione levels through oral or intravenous (IV) supplementation.
Nicotinamide adenine dinucleotide (NAD+)
What is a NAD+ Infusion?
NAD IV therapy is a type of intravenous treatment that can stimulate cell regeneration in your body. NAD IV therapy is a treatment that makes use of a coenzyme (nicotinamide adenine dinucleotide) that's found in all living cells. In order to be healthy, all cells throughout the entire body need NAD and many people use NAD IV therapy as a "biohack" to prevent illness and keep their internal organs functioning optimally.
NAD IV therapy is used to slow the aging process, promote better overall health and athletic performance, enhance mental abilities, and even to boost resistance to addictions and addictive behaviors. It works at the molecular level with DNA to make sure each cell has plenty of energy.
NAD therapy has been used in medical treatments since the late 1960's.
The science behind NAD IV therapy

Your body relies on vitamins, minerals, and other nutrients to function at its best. IV vitamin therapy is an efficient way to get needed vitamins delivered directly to your bloodstream for faster absorption.

NAD IV therapy delivers a dose of the NAD coenzyme to your blood, where your body can use it best. Without the NAD coenzyme, your body may not have the elements it needs for optimal cell function.

As you get your infusion, NAD molecules bind with proteins in your body to create active enzymes that your body uses to metabolize fuel and revitalize cells. The NAD coenzymes combine with other elements to become niacin vitamin B3, and it is this vitamin that's responsible for revitalizing cells from the inside out.
What NAD IV therapy could do for you?

NAD therapy supports healing at a cellular level. It has the power to enhance brain function, increase energy, and boost your overall well-being — and treatment fits into your lifestyle.

Clears "Brain Fog"

"Brain fog" is the term used to describe difficulty in achieving clear, focused thoughts. You may feel that you have difficulty focusing on specific tasks, or you've experienced a decline in your productivity at work or school.

NAD IV therapy combats brain fog by saturating the cells in your brain with the nutrients it needs to perform better.

Helps manage chronic conditions

While NAD IV therapy offers a many benefits for the mind, it also offers plenty of benefits for the body. The NAD coenzyme plays an essential role in activating antioxidants and reducing inflammation, which both work to reduce pain.

NAD therapy can be a beneficial treatment for people with chronic pain and it can reduce symptoms of diabetes. Because NAD therapy increases serotonin levels, the infusion acts as a mood stabilizer and can be helpful for people suffering from depression.

Enhances overall well-being

Because NAD IV therapy revitalizes your body beginning with individual cells, it offers whole-body benefits that almost anyone can enjoy. Increased energy levels are one of the most common reasons people use NAD therapy.

Increased energy can lead to increased performance in athletes, and NAD IV therapy also improves your body's metabolic processes. This can help you reach or maintain a healthy weight, particularly when combined with healthy diet and exercise.

NAD IV therapy is a powerful advancement in modern medicine. If you're ready to start the journey to a clearer mind and enhanced well-being, it's time to find out if NAD therapy is right for you. Call our office or book an appointment below.
MVP
Athletic Performance & Recovery
• L-Carnitine
• L-Arginine
• Magnesium
• Vitamin C
• B-Complex
• Vitamin B-12
Calling all of our athletes! For those who enjoy working out at an optimum level, this infusion is right for you. Infused with amino acids, such as L-Carnitine and B vitamins, to boost energy levels. This will have you operating at your peak performance.
the skinny
Vitamin B-complex
Vitamin B12
Taurine
L-Carnitine
This infusion contains an essential blend of vitamins and minerals to help stimulate metabolism and promote weight loss. This also contains digestive aids such as taurine, to keep the gut healthy and to help break down food for more thorough absorption. Talk about the ultimate weight loss and fat burning enhancement to your diet.
immunity
Immune & Jet Lag Boost
• Magnesium Chloride
• Calcium Chloride
• Selenium
• Pyridoxine
• Dexpanthenol
• Hydroxocobalamin
• Ascorbic Acid (Vitamin C)
• Acetylcysteine
• Glutathione
• B-Complex
• Zinc
This is the perfect concoction when your immune system is low and you are feeling under the weather. This infusion contains a high dose of Vitamin C along with other powerful antioxidants to help strengthen your immune system.
High-Dose Vitamin C
In low doses, Vitamin C (or Ascorbic Acid) is an antioxidant that fights against oxidative stress. It also plays an important role in making collagen in our bodies. On the other hand, high-dose vitamin C has shown to be pro-oxidant, selectively killing cancer and other G6PD deficient cells.It also has some anti-inflammatory activity resulting in suppression of tumor proliferation, angiogenesis, and metastasis.
In 1970, Cameron and Pauling first reported high-dose vitamin C's therapeutic effects on cancer. Since that time, there have been many case reports and clinical trials supporting its use. For example, after the treatment with intravenous high-dose vitamin C twice a week for 10 months, a 74 year-old woman showed complete regression of multiple pulmonary metastases, enabling her to undergo transarterial chemoembolization. Also, according to the National Cancer Institute, treatment with high-dose vitamin C slowed the growth and spread of prostate, pancreatic, liver, colon, malignant mesothelioma, neuroblastoma, and other types of cancer cells.
When IV vitamin C was administered in breast cancer patients with an adjunctive chemo and radiation therapy, it was found that the patients who received IV vitamin C had a better quality of life and fewer side effects than those who did not.
revived series
Over-Indulgence or Hang-over
Did your great night turn into a long morning? Skip the coffee or any remedy you swear by and get instant hangover relief with one liter of hydration. Restore your health with the ultimate liver detoxification and energy booster.
Phosphatidylcholine (PTC infusions)